p320 spectre comp
Specifications
Product Information
| | |
| --- | --- |
| Cartridge | 9mm Luger |
| Capacity | 21+1 Round |
| Weight | 41.8 Ounce |
| Barrel Length | 4.6 Inches |
| Action Type | Semi-Automatic |
| Trigger Type | Striker |
| Safety | None |
| Threaded Muzzle | No |
| Barrel Finish | Gold |
| Front Sight | XRAY Day/Night |
| Rear Sight | XRAY Day/Night |
| Frame Material | Polymer |
| Frame Finish | Gray |
| Magazine Quantity | 2 |
| Slide Finish | Nitron |
| Grip Style | Textured |
| Grip Color | Gray |
| Compensated | Yes |
| Country of Origin | United States of America |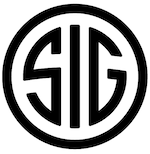 The P320 Spectre Comp elevates the 9mm handgun with more technology than any polymer pistol ever produced. The compensator designed by Custom Works reduces muzzle flip by more than one-third, providing a shooting experience unlike any other.
In the Sig Custom Works polymer lineup, the Spectre family of pistols has become the pinnacle of feature-rich performance. These exclusive firearms are as functional as they are beautiful, with exclusive laser engraved grip modules, TiN gold barrels and triggers, and custom-designed slides. Every Spectre series pistol includes XRay3 day/night sights, flat XSeries triggers, and is optic ready right out of the box. Each model also includes two magazines, a Sig Custom Works coin, and a certificate of authenticity.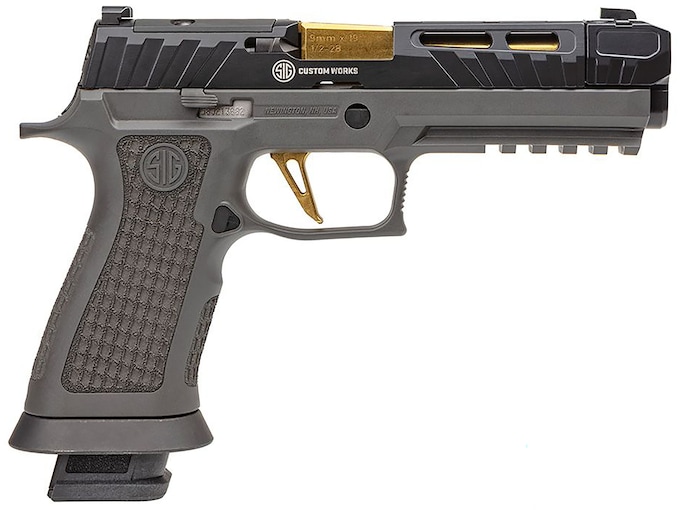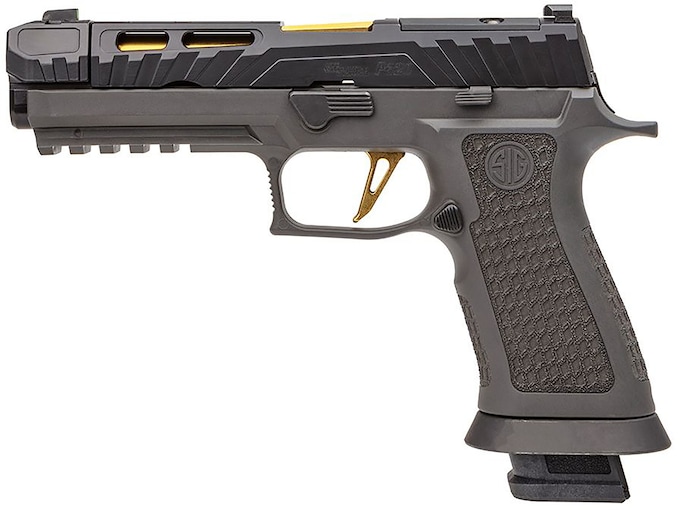 With the introduction of the P320 Spectre Comp, Sig Cu
stom Works ushers in a new era of compensated pistols. The latest pistol in the Spectre family, built around the proven TXG tungsten-infused grip module, features a redesigned slide with falling serrations and an optic plate cover, making it compatible with the Romeo1PRO, Deltapoint PRO, or RMR. The threaded 4.6″ TiN gold barrel features a single port compensator that significantly reduces muzzle flip and felt recoil.
The compensator is held in place by two taper screws that allow for easy removal and installation. It also houses the front sight, ensuring stability during shooting and allowing for faster front sight recovery and acquisition. The grip on the TXG has also been improved with Sig's laser engraving treatment, and each pistol comes with two magazines, a Sig Custom Works coin, and a certified custom certificate. The P320 Spectre Comp is the most versatile and accurate 9mm polymer pistol we've ever created.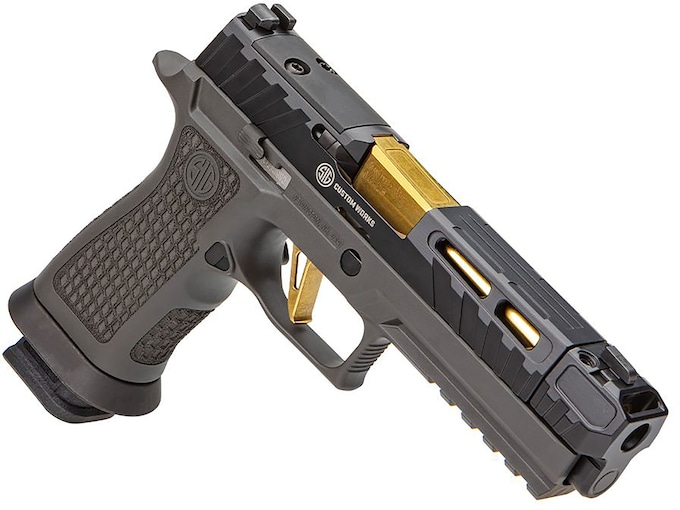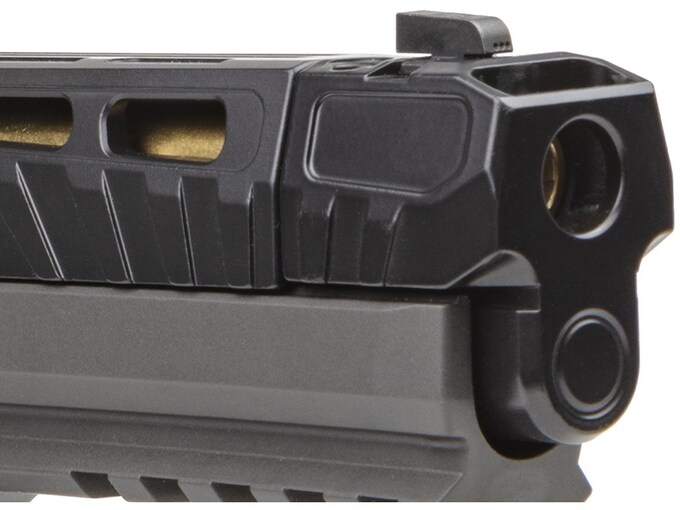 Features
Laser Engraved LXG Tungsten XSeries grip module
Custom Works Spectre optic-ready slide
TiN gold threaded barrel with compensator
XSeries TiN gold flat skeleton trigger
XRay3 Day/Night sights