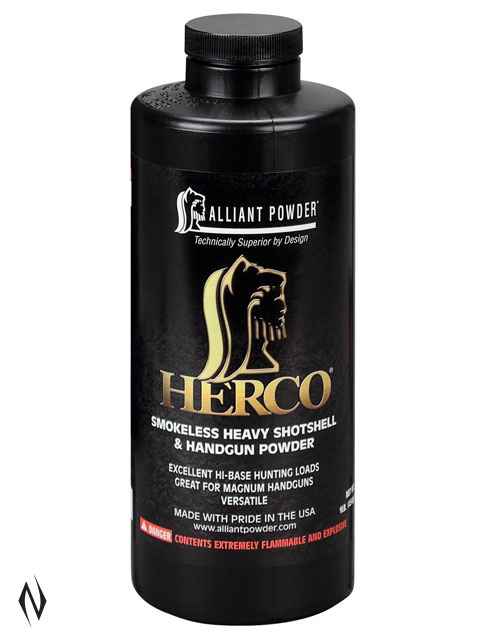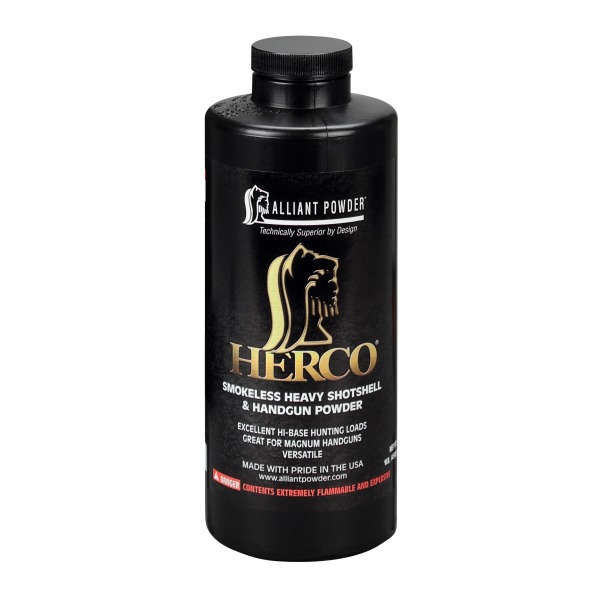 For each and every jar of Alliant Smokeless Powder, a century's worth of expertise in production and the strictest quality assurance measures in the business stand behind it. Testing is done all the time in a ballistics lab to make sure that the chemicals, grain shape and size, and overall density are all the same.
Herco smokeless powder has been used in shotshell loads since the 1920s. It is a high-base hunting load that is perfect for upland game and magnum handgun loads. fits 10, 12, 16, 20, and 28 mm target loads.
Smokeless pistol and shotgun powder
a tried-and-true powder for large-caliber shotshell loads since 1920; can be used in 10-, 12-, 16-, 20-, and 28-gauge ammunition. The best 12-gauge upland game loads available today weigh in at 1 1/4 ounces.
Warnings from the Manufacturer:
Do not exceed the loads displayed in the reloaders guide.
Never mix any two powders regardless of type, brand, or source.
Never substitute any smokeless powder for Black Powder or any Black Powder substitute.